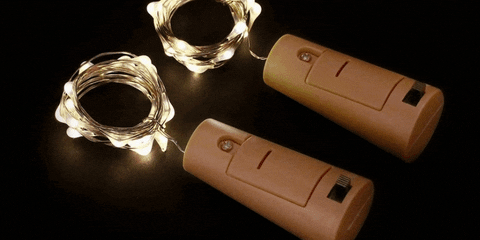 Scarlett 7 speed hand mixer with 4 pcs stainless blender
Hand Mixers are reliable small appliances for all your baking and cooking needs. This lightweight mixer is designed for power with 7 speeds that are ideal for mixing, stirring, beating and whipping. It is equipped with traditional chrome beaters for optimal mixing. Whether you're mixing ingredients for baking or beating eggs for omelets, Scarlett hand mixers make preparation easy and save you valuable time in the kitchen
Features:-
Easy to beat eggs. Multi functional baking tool.
Pure copper motors have a long life, low noise and strong motor power.
Double stick design and reduce the time.
Streamlined network cooling system, intelligent constant temperature.
Seven-speed adjustment, meet your different needs.
The product is a 7 speed level hand mixer.
Great for restaurants, ice cream shops, coffee shops, bars and bakeries.
One-button click/exit, convenient and worry free.
Copper core Motor.
Reliable quality, guaranteed power and long life.
Description:-
Professional-Style Beaters - The durable beaters work through all types of batters, sauces, and dough's. Removable for easy dishwasher cleaning. Equipped with multiple beaters and dough hooks. stainless steel hooks for mixing and kneading. Beater for mixing, blending and whisking needs, kneader for all kneading requirements Attachment Included : 2*Beaters & 2*Whiskers
How to Use:-
1-Plug in the blender
2-Mix all ingredients at speed one for slowly stirring in chunky ingredients, speed four for mashing potatoes, speed seven for beating egg whites and whipping meringue. Raw eggs are easily whipped into rich biscuit dough, and the turbo function also provides extra power when needed, with a powerful 180W motor and 7 different speed settings, making all blends light to work. Made of ultra-high-strength steel, super-sleek and durable, resistant, from the lightest custard to the toughest dough mix, flawlessly blended, ergonomic lightweight handles make the mixer easy to handle and operate, avoid fatigue. Widen the stir bar to bring the ingredients into contact with a wide surface area and prevent splashing. Unique stylish design coupled with robust materials mean this product is made with both ease of use and longevity in mind.


Specifications:-
Material: ABS
Color: White
Speed: 7 Speed
Power: 150W
Voltage: 220V
Frequency: 50Hz
Package Information:-
Package Size: 18*8*14 cms
Package Weight: 630 gms /1.39 lb
General Box Package
Package Includes:-
1 x Mixer
2 x Egg Sticks
2 x Stirring Hooks
1 x Manual
Frequently Asked Questions
Question: Can we whip the cream?
Answer: Yes, you can whip the cream.
 
Question: It has Cooper Winding or Aluminum Winding?
Answer: It has Aluminum winding
 
Questions: How many watt the beater has?
Answer: 180W
 
Question: Is this useful in cream frosting?
Answer: Yes it is useful for cream frosting.
 
Question: Is this useful for ice cream beating?
Answer: Yes, it is useful for ice cream beating.
 
Question: Can I use it as blender. Can I beat malai from it?
Answer: Yes you can