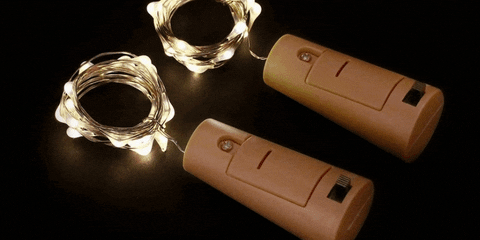 Accurate SpO2 and Pulse Rate Readings at Your Fingertips
The Fingertip Pulse Oximeter is used to measure your body's oxygen saturation level. This handy little device can accurately measure your oxygen level as a percentage, your perfusion index and heart rate bpm simply by placing your fingertip into its sensor.
ACCURATE & QUICK READINGS
The Pulse Oximeter features hospital-grade precision sensors for easy and clinically accurate results. It is a quick & precise method to check Pulse Rate (PR), Perfusion Index (PI) ,Blood Oxygen Saturation (SpO2), and Pulse Bar Graph readings within seconds on a large size TFT display.
MULTI-DIRECTIONAL TFT DISPLAY
Features Easy to read digital display. Carrying an excellent design, this fingertip pulse oximeter comes with a large size TFT display.  The bright large screen rotates in 4 directions to provide you a clear view of all your measurements for an easy read.
SUITABLE FOR
This product is intended for spot check of PR, PI, Blood Oxygen Saturation (SpO2), and Pulse Bar Graph at home or during outdoor sports activities like running, biking and rock climbing, etc. Its finger chamber is latex-free and wide enough to fit on a wide range of finger sizes.    
PORTABLE & CONVENIENT
This is a lightweight and compact size device that is easy to carry with you for use either at home or outdoor. A lanyard and 2X AAA batteries are included in the package for convenience or use anytime, anywhere.
IN THE BOX

The package includes everything needed to use it right out of the package. 2 AAA batteries included in the package for your convenience.  One set of batteries can give you up to 30 hours of continuous monitoring.
EASY TO USE
This is a small clamp-like device that can be placed easily on the fingertip. Press the button, a small beam of light passes through the finger and afterward, the display will show the result. 
Technical Details:

SpO2 Range: 0% - 100%

Environment Requirements Operation Temperature: 5°C~40°C




Storage Temperature:-10°C~40°C

Accuracy: ±2%
SpO2 Resolution: ±1%
Pulse Rate Range: 30-250bpm
Pulse Rate Resolution: ±1bpm
LED Display
Infra-red Absorbance
Package Includes:

1x Pulse Oximeter
2x AAA batteries
1x Lanyard
1x Packing Box
1x Instruction Manual
Why only Online Payments ?
Hassle free & contactless delivery.
1 Day dispatch for speedy delivery.
Shortage of product