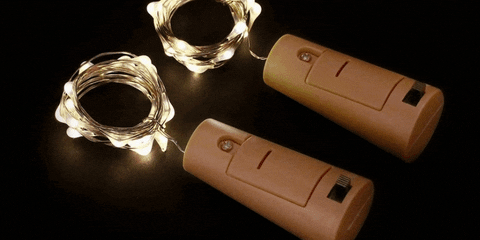 Are your sweaters and Knit wears growing untidy due to lint which makes your sweaters look old ??
Don't Worry at all, We have the perfect product for you. This fabric defuzzer removes all the lint & Fuzz from your winter wears and lets you use your clothes with boosted confidence.
This Lint remover works similar to normal trimmers and uses 3 sharp blade set to remove all the fuzz from your clothes, blankets & quilts. So , its time to use your blankets fearless of fuzzing and keep them tidy for longer duration.
You'll be amazed at how easy it is to renew your knitwear. Electric Fabric Defuzzer gently removes fuzz, lint and pilling without damaging your old garments. You just have to simply glide it over the fabric surface for smooth and even results..
The Fabric Defuzzer is made very ergonomically to make the process of de-fuzzing very easy. The large defuzzer head and easy-grip handle makes shaving quick and comfortable. Catch the unwanted matted fibers from sweaters, clothing, furniture and upholstery in the detachable storage box. Cleaning has never been such convenient.
Features
Efficient 3-Blade Design

 

–

 

Adjust to fabric types

 

to removes fuzz, lint and pilling

 

quick with minimum effort. No damage will incur to your delicate woollen, linen, cotton, or lycra clothes.
Intelligent Safety Lock

 

– When the head cover is opened, the blade

 

will not rotate even if the switch is turned on

 

for the safety reason.
Detachable Fuzz Collector 

–

 

for quick and convenient cleaning.
Easy-Grip Handle

 

–

 

for comfortable, prolonged use.
Work on All Types of Fabric

 

–

 

Including sweater, couch, blanket, curtain, socks, legging, wool, cashmere and so on.
Direction to Use
Simply switch the defuzzer on and gently run the shaving head on fabric surface.
After shaving, detach the lint storage box to release the pilling.
Specification
Material: Stainless Steel+ABS
Power Supply: USB Powered
Color: Pink
Package Includes

Electric Fabric Defuzzer x1
Cleaning Brush x1
Protective head cover x1
Frequently asked Questions
Do we have to put batteries to use this defuzzer ?
No, the defuzzer is a powerful device hence, requires electricity connection and batteries are not required.
Can I use this device to defuzz my woollen sweater ?
The Device is specially made to defuzz winter wears be it Sweaters, Pullovers, Knit wears, Blankets or quilts.
Does it work on Summer wears ?
Yes, the device is capable of removing lint from any type of cloth be it winter or summer wear.
Will it harm my clothes ?
No, the device is made very professionally with a protective head which does not let the steel blades reach your cloth. Hence protecting your cloth from any harm.
How much electricity does it consume ?
The device is an electricity saver and will not affect your electricity bill at all.
How much time does it require to defuzz 1 garment ?
The device is very time efficient and just one slide over the cloth will defuzz the cloth. Any garment can be cleaned within a few minutes.
 Do I have an option to replace my product ?
Yes, you can reach us at support@everydaybazaar.com for any assistance and queries.