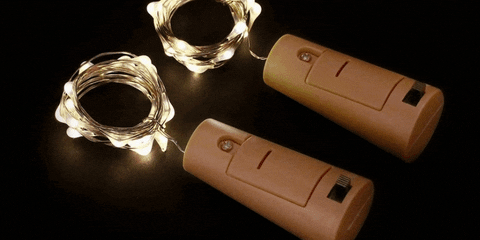 Buy 1 Get 1 Free !!!
If you're looking for a natural solution to reduce sun spots, fine lines, and discoloration, Everyday Vitamin C Serum is a Godsent.
It offers two major advantages over moisturizers: rapid absorption and deep penetration. It deeply moisturizes your pores and add a natural glow to your face. This help reduce the appearance of age spots, wrinkles, discoloration, and fine lines.
Everyday Vitamin C Serum is an important item in any anti-aging regimen. It is 98% natural and is made with 20% Vitamin C, hyaluronic acid, Vitamin E, Aloe Vera, and Green Tea. Vitamin C is a powerful antioxidant that is shown to reduce the number of sunburned cells as well as reverse age-related damage to the skin. It rapidly resurfaces uneven skin by diminishing the appearance of acne scars, age spots, freckling, and wrinkles.
Because the serum is 98% natural and 72% organic and no parabens, it is suitable for all skin types. It goes well with a moisturizer and you can apply makeup over it.
ABOUT THE PRODUCT

ORGANIC & NATURAL:

 

Our advanced Vitamin C Serum is the unique blend of 20% Vitamin C, plant based Hyaluronic Acid, Organic Jojoba oil, Aloe Vera, Vitamin E, Witch Hazel and more. Our Hydrating and Refreshing Facial serum is 98% Natural and 72% Organic.
ANTI-AGING BENEFITS:

 

Specially designed to improve uneven Skin Tone and Texture by targeting the most common signs of Aging including Wrinkles, Fine Lines, Sun Spots, Hyperpigmentation and Acne Scars. Great for Women and Men for Daily use.
ANTIOXIDENT SERUM:

 

Help to boost Collagen, Shrink Pores and Prevent Breakouts. Best for Day and Night use. Specially made for Face, under Eye area, Neck and Décolleté. Ideal for all Skin type.
MADE IN USA:

 

Product is not tested on animals (Cruelty free) and our product is also Paraben free, Sulphate free, Gluten free and Fragrance free. Formulated and bottled in the USA.
MANUFACTURER GUARANTEE:

 

100% MONEY BACK GUARANTEE, No questions asked and No returns required

.

 

We are committed about your satisfaction with Simplified Skin Products for any concerns Email us at support@simplifiedskin.com.
Rich in natural botanical ingredients the Vitamin C Serum is a wonderful stand-alone moisturizer for the skin or can be used before applying another moisturizer for maximum effect.
Organic Aloe Vera and Organic Rose Water work to calm and soothe irritated skin. While extracts of Rose, Borage, and Green Tea work to clarify the complexion. Rose Oil, Blood Orange Peel Oil, and Linden Flower Extract deeply nourish the skin.
Nearly wax-free, the Vitamin C Serum uses the highest quality vegetable oils and organic floral water as its base.
Lightweight, stabilized vitamin C serum made in a base of hydrating and soothing aloe gel. This serum also helps to firm and brighten skin tone, while promoting collagen production. Includes radiance-boosting green apple and grape, plus alpha lipoic acid (ALA) for fighting oxidative damage that can prematurely age or darken the skin.
The serum comes in an amber glass bottle to protect from harmful UV light and keep the active ingredients potent. It also come with a dropper.
DIRECTIONS

Apply small amount with fingertips to freshly cleansed and toned face, neck and décolleté areas. Allow time to absorb and follow with high quality moisturizer such as Simplified Skin Retinol moisturizer. Can be used under make up. Can be used twice a day.
WARNING
For external use only. Avoid direct contact with eyes. Keep out of reach of children. Discontinue use if irritation or redness occurs.
Vitamin C Serum is appropriate for all skin types.