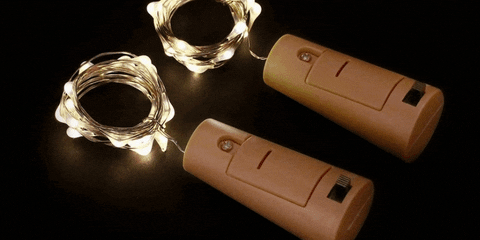 Tired of all the wires embracing you all-around?
Now heat up your room within minutes with a wire free experience!!
The Digital Heater cum blower is all you need. This device heats up like a heater and delivers like a blower hence providing you the comfort of a heated up room in the chilled weather of December & January.
The device is a perfect solution for people having small babies & old parents which tend to fall sick in winters. So, get your loved ones this heater and let them go around in the room and don't tie them in blankets.
It allows you to adjust your room temperature with a digital display and adjustable shut off timer. So no need to stay awake or disturb your sleep just to turn off your blower.
It is a portable device made with high quality material that stays cool to touch even after hours of regular use.
The power is packed in a small volume hence consumes less electricity and delivers more power. So no more shooting electricity bills around winters.
The digital display allows you to adjust the power output and shut off timer accordingly and rest you may leave it on the device itself.
The heater shows a whisper quiet operation which renders you free from any noise that blowers generally make and allows you to sleep better and healthy.
Wire free operation – The heater is made in a small volume allowing you to just plug in and operate thereby eradicating the requirement of long wires which actually make your room more messy and untidy.
Light weight- The heater is made with light weight still durable material so that it does not levy hard weights on the switch boards and break itself or your socket.
Product Specifications :-
400 watt energy-smart heating power
Digital temperature display
Heats up to 250 sq. Ft.
Whisper-quiet operation
On/off with programmable 12-hour timer
Stays cool to the touch
Compact and great for travel
Dimensions: 4.96"w x 6.22"h x 3.31"d
Adjustable thermostat 60 - 90 degrees Fahrenheit
Auto shut off - osha compliant
Voltage: 220v-240v (50Hz)
250-400 Sq.ft.warm air blower electric radiator warmer
Great for anywhere at home, reading nooks, work, bathrooms, dorm rooms, offices, home offices, campers, work spaces, benches, basements, garages and more.
Frequently asked questions !
Can I use the heater for overnight ?
Yes, the heater can be used for as long as you like and it also has a programmable shut off timer just in case you need it to shut off automatically during use.
Can the power output be adjusted ?
Yes, the power output of the heater can be adjusted in form of Blower speed.
Is this heater also a blower ?
Yes, it is a 2 in 1 device offering you the advantages of both heater and blower at the cost of one
Can it be used during travel ?
Yes the power of the heater is packed in low volume making it comfortable to carry during travels.
Will it shoot up the electricity bill ?
No, the power of the heater is packed in a 400W operator which delivers hear efficiently reducing your electricity bill at the same time.
Is it comparable to 2000W wired heaters ?
In terms of power delivery, Yes the heater is very efficient in delivering power and heating your room up in no time. In terms of price, electricity bill & portability, A big NO, the heater offers you in wall lug in operations and 350W operator to cut down your electricity bill in low price.
Will it heat up my 300 square feet room ?
The heater is powerful enough to heat up rooms upto 400 sq ft area in 10 to 15 minutes. So a room size upto 400 sq ft is not an issue.