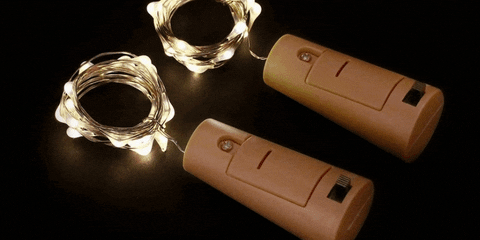 Grab the Deal and Get a 5 in 1 Lipstick worth ₹999 on Every Order!!
Go Digital & Pay through UPI to get ₹100/- OFF
Limited Time Price - 1399/- Order now!!
3 function hair brush at the price of 1. The One-step Hair brush lets you Dry, Straighten & Volumize your hairs to get bouncy-silky hairs just at the price of a random Flat Hair Iron. This product will remove necessity of drying and straightening your hairs separately & Moreover, it will reduce the costs and need of Hair Volumizing chemicals that you use to get Bouncy hairs.
The Ceramic coated integrated Hairbrush helps you style your hairs with minimum damage and Anion supplemented technology reduces the damage caused to your hairs by heat of a Blow Dryer.
Sick of handling multiple hair styling appliance😒. Remove the traditional Blow Driers, Straighteners, Curlers, Volumizing products and what not because we have brought you a fascinating solution. Use this to get tidy hairs in just minutes😍 
SAFE FOR DAILY USE AND RELIABLE
Overheating resistance installation, when temperature meets the point, overheating protection will automatically stop the dryer to ensure the safety of your hairs. Dry hair on your own easily at any angle with the 360-degree 2M swivel power cord. You even can placed it closer to the scalp 😉 Thanks to the oval design.
Unique Oval Brush Design

Brush is designed with Nylon Pin & Tufted Bristles for easy de-tangling, Its unique oval brush design is ergonomic & ideal for smoothing your hair while round edges create smooth volume and curled ends.

Keep Healthy Shiny and Soft Hair
Its all Science & Engineering :- Negative ions saturate the airflow to reduce the size of water droplets for faster drying. This hair dryer brush gives your hair a smooth, silky, natural lustrous look by sealing the hair cuticles, thus reducing split ends and knotting, while reducing frizz and static, preventing hair damage. A fantastic choice for your hair care in health & personal care.
Quick Styling

1000W power provides just the right heat, fast heat-up, and can easily shape your hair in 10-20 minutes. The bottom is a rotary adjustment gear switch and 3 gear positions are set: HIGH,LOW,COOL to meet your different needs,3 heat level for you to make different hairstyle, high heat setting is for thick hair. Low heat setting is for fine thin hair.

Note: no more than 30 minutes at the highest gear every time.
Hot Air Brush Multiple Heat Settings: 

LOW - High speed, low heat for fine hair 
MIDDLE - low speed, warm air for normal hair 
HIGH - high speed, hot air for fast drying; for thick and curly hair 


How to Use One Step Hair Dryer: 

1. Prior to initial use check the voltage on the rating label to ensure it corresponds to your local voltage
2. Towel dry hair to remove excess water and add your favorite styling products. 
3. Separate hair into several sections using provided clips. Wear heat glove provided. 
4. For smooth blowouts, place hair brush close to the roots and brush down toward the ends. Do this step several times until each section is dry. It is best to use smaller sections. 
5. The mixed nylon-pin with rounded tips quickly detangle, while tufted bristles with boar technology gently grip hair to smooth and close cuticles. 
6. For voluminous blowouts, place the hair brush under the hair close to the roots and roll outward to the ends. 
7. To curl ends, place the hair brush UNDER the ends and hold or 2 to 3 seconds before rotating. Rotate either left or right for inward or outward facing curls. 
8. Do not direct the airflow on any one area of the scalp for an extended period of time. 
9. Start with low setting first to test the right temperature for your scalp. 

How to clean the Hot Air Brush:
- When unplugged and cool, wipe the dust off the comb with a wet towel. 
- Use a pick to take off the hair on the comb by hand.